I'm not really in to compilation CDs, apart from the Brownswood Bubblers series which are always as amazing as you would expect they'd be, and always yield a few songs which end up being my favourites for that year (Yaw "Where Would You Be", Jamie Woon "Wayfaring Stranger", Tawiah "Watch Out", Yellowtail ft Jeni Fujita "Over It" to name but a few). Bubblers 4 dropped today - huge congrats to yU of the Diamond District for making it on here, his album "Before Taxes" was dope! Long live Gilles Peterson.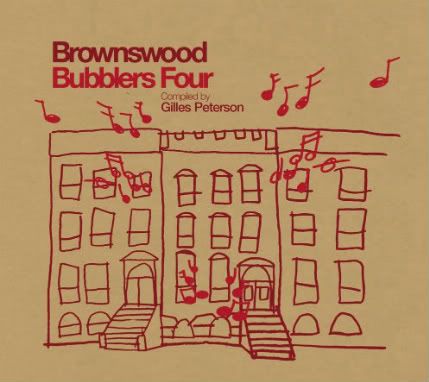 Buy the CD HERE or download it from ITUNES
1. Mayer Hawthorne - Maybe So, Maybe No
2. Souleance - Mañana
3. yU - Fine
4. El Michels Affair - Shimmy Shimmy Ya
5. Lisa Papineau - Rene Thomas
6. The Misled Children & Odean Pope - Dadadun
7. Kafka - The Kafka Anthem
8. Oumou Sangaré - Iyo Djeli
9. Jam De Silva - Dia Santo
10. Keaver & Brause - Awake
11. Sound Species ft Ahu - Can We Call It Love
12. New Look - Everything
13. Floating Points ft Fatima - Peroration Five
14. Lone - Sea Spray
As a little reminder of why they're so good, check this out!

'Best of Bubblers' A Brownswood Mixtape. by Brownswood

tracklisting :
1. Soundspecies - Can We Call It Love (with Ahu) [BB4]
2. Simbad feat. Steelo - Soul Fever [BB1]
3. Bullion - Get Familiar [BB3]
4. NSM - The Hype [BB2]
5. Katalyst feat. Steve Spacek - How Bout Us [BB3]
6. Cornish Waters feat. Duchess - Walking [BB2]
7. Ayak & First Man - Can We Go Back? [BB1]
8. DJ Day - A Place To Go [BB3]
9. Mayer Hawthorne - Maybe So, Maybe No [BB4]
10. Iman - Who Was I Trying To Fool [BB1]
11. Flying Lotus - Tea Leaf Dancers [BB2]
12. New Look - Everything [BB4]